The Hot Mommas® Project
Seeking to build the world's leading case study website for businesswomen and entrepreneurs, a professor from the George Washington University School of Business chose FMS to get it done.
Our Solution
Working with the client and a limited budget, we brainstormed the concept and did several quick iterations. Once our client was satisfied with the results, we deployed a working site and solicited feedback from the community. We further refined the concept and went live -- start to finish, one month of developer time.
Client Testimonial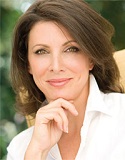 "I want to thank you for being such a generous partner to The Hot Mommas Project. Dave is an ace, and really helps us accomplish our goals as well as give us a sense of what's possible. That type of clarity in what can be a huge blank slate in the software universe is so, so helpful."
Professor Kathy Korman Frey, GWU Business School
Key Features
A social networking site for female entrepreneurs to share their experiences
Tagging, public profiles and integration with users' Twitter and Facebook profiles
Rich text authoring
Friendly, search engine optimized (SEO) URLs for participants' cases
Great prizes for competition winners!