Helping You Make Better Decisions with Data
Since we started in 1986, FMS has assisted countless individuals and organizations make better data driven decisions. As database experts, we help our clients improve accuracy, efficiency, and costs. We give managers better control of their processes, provide data to key decision makers, and help developers add features and gain insight into their applications. Collecting, analyzing, and presenting data in ways that empower individuals is what we're all about.
After all, ignorance is not bliss; ignorance leads to bad decisions, which eventually generates fear. We can help you achieve your mission more effectively and efficiently. Let us maximize the value of the data you have today, then justify getting the data you wish you had.
Our History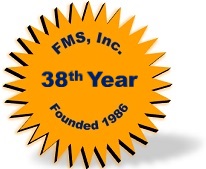 Founded in 1986, FMS is a privately held software firm located in Tysons Corner, Virginia (map). Partnering with Microsoft since 1992, FMS is a member of the Microsoft Partner Network (formerly called Microsoft Solution Provider and Microsoft Certified Partner) at the Gold and Silver levels for a variety of categories including Business Solutions, Custom Development Solutions, Data Analytics, and ISV by demonstrating technical competency and customer testimonials. FMS is also a member of the SD Times 100 (the top 100 most innovative software firms). Learn more about our history with this video of FMS President Luke Chung at the Microsoft TechEd conference.
FMS is the world's leading developer of products for Microsoft Access developers, and a top vendor of products for the SQL Server, Visual Studio .NET, and Visual Basic communities. With tens of thousands of customers in over 100 countries, FMS customers are comprised of a variety of organizations from small to large including 90 of the Fortune 100 and every US federal government department. Our experience and processes for developing commercial off-the-shelf software deployed worldwide is applied throughout all our development efforts.
Committed to innovation and quality, all FMS award winning products are developed by our in-house team of experts including several Microsoft MVPs, published authors, and frequent speakers at user groups and conferences around the world.
Professional Solutions Group

In addition to our popular products, FMS also offers custom software development services.
It takes a great deal of expertise to create products that run on so many machines around the world. Leverage our development experience to enhance your existing applications or create new solutions to take your organization to the next level.
Discover why so many organizations choose FMS as their go-to partner and preferred vendor for Microsoft solutions.
Advanced Systems Group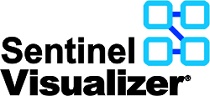 The FMS Advanced Systems Group (ASG) is a dedicated team within FMS focused on delivering solutions to the complex data problems facing the intelligence and law enforcement communities.
This division designs, develops, and deploys the next generation of data analytical software. Working closely with our systems integrators and intelligence community partners, we have brought several new concepts to reality such as our Sentinel Visualizer link analysis product.
Primary Personnel
FMS has attracted and retained a great team with many who have been with us for over a decade. Having a group of IT professionals and developers with such longevity offers our clients a high level of support and institutional knowledge that is highly unusual in our industry.
Luke Chung, President and Founder
Luke Chung, founded FMS in 1986 to provide database solutions to help people and organizations make better decisions. He has directed the company's product development and consulting services efforts as the database industry evolved over the decades. In addition to being a primary author and designer of many FMS commercial products, Luke has personally provided consulting services to a wide range of clients and industries both commercial and government.

Luke is a popular speaker at conferences in the US, Australia and Europe, and has published many articles in industry magazines and the Microsoft Developer Network (MSDN). Microsoft has recognized him as a Microsoft MVP for his expertise and community influence. He is a former president of the Washington, DC chapter of the Entrepreneurs Organization, and served 9 years on the Fairfax County Information Technology Policy Advisory Committee representing the School Board. He is a graduate of Harvard University with a Bachelor Degree in Engineering and Applied Sciences and a Masters in Physical Oceanography, and is in his second three-year term on the Harvard Alumni Association Board.

A few years ago, Luke changed the national discourse on the Healthcare.gov website for the Affordable Care Act (Obamacare). After his non-partisan, technical assessment blog post Healthcare.gov is a Technological Disaster went viral, he was quoted in the New York Times and Forbes. That led to repeated appearances on national radio and TV news broadcasts on ABC, CBS, CNN, Fox, MSNBC, NBC, and more (see video clips in media coverage).

He also met with the US House Energy and Commerce Committee and testified before the House Homeland Security Committee on the web site and data security. Throughout the process, Luke used his experience to help policy makers and journalists better understand the technical issues, why the system wasn't going to work regardless of the number of users, and how badly the government contractors abused taxpayers on this and other IT projects. Previously, Luke represented FMS as one of 18 small businesses across the US on the Small Business Roundtable before the Senate Finance Committee.
Michelle Swann-Renee, Executive Vice President
Michelle Swann-Renee, is the Executive Vice President of our Professional Solutions Group.

She is a certified Project Management Professional (PMP), a Microsoft Certified Professional, and has published technical articles in industry magazines.

Michelle is an accomplished Microsoft Visual Studio .NET, SQL Server, Microsoft Access, and Visual Basic database architect and developer. She has successfully designed, developed, delivered and supported a wide range of database solutions.

Examples include work for the Pan American Health Organization, Washington DC Department of Public Works, MediVia, and Health Sciences Corporation. Michelle joined FMS in 1999 and was promoted through the ranks from developer to her current EVP responsibilities.
Jim Ferguson, Senior Application Architect
Jim Ferguson has over 25 years of extensive database design and programming experience on a variety of mainframe, minicomputer, SQL, PC and web platforms.

In addition to being regarded as one of the leading Visual Studio .NET experts in the industry, he was a Microsoft MVP for his support of Access and Visual Basic and a Microsoft Certified Professional. Well versed in many technologies including ADO, ASP.NET, C#, VB.NET, COM+, Cobol, Commerce Server, and IIS, he is the primary developer of several FMS products.

Over the years he has also consulted with a number of prominent clients such as General Electric, Procter & Gamble, DuPont, Omnicom, and the National Association of Broadcasters.

Jim holds a Bachelor's degree in English and co-authored Microsoft Jet Database Engine Programmer's Guide (Microsoft Press). He was the technical editor of Using Microsoft Access 2000 and Roger Jenning's Database Developer's Guide with Visual Basic 6. He has also published technical articles in Smart Access and Visual Studio Magazine. Jim joined FMS in 1994.
---
FMS is a Microsoft Certified Partner and member of the International Association of Microsoft Channel Partners, the Visual Studio .NET Integration Program (VSIP), Association for Competitive Technology, and Voices of Innovation. FMS is a small, minority owned business.