Total Access Emailer is designed specifically for Microsoft Access and behaves the way you expect. Tightly integrated into Access, it runs as an add-in directly from your MS Access database (ACCDB, MDB, or ADP formats). It includes an interactive, Wizard-like user interface that makes it easy to customize your email blasts in your MSAccess environment.

Total Access Emailer runs as a Microsoft Access Add-in from Your Database
Main Form
Once launched from the add-ins menu, the main form appears listing all the existing email blasts for this database. The wizard interface makes it easy to create a new email blast, edit one, and send it.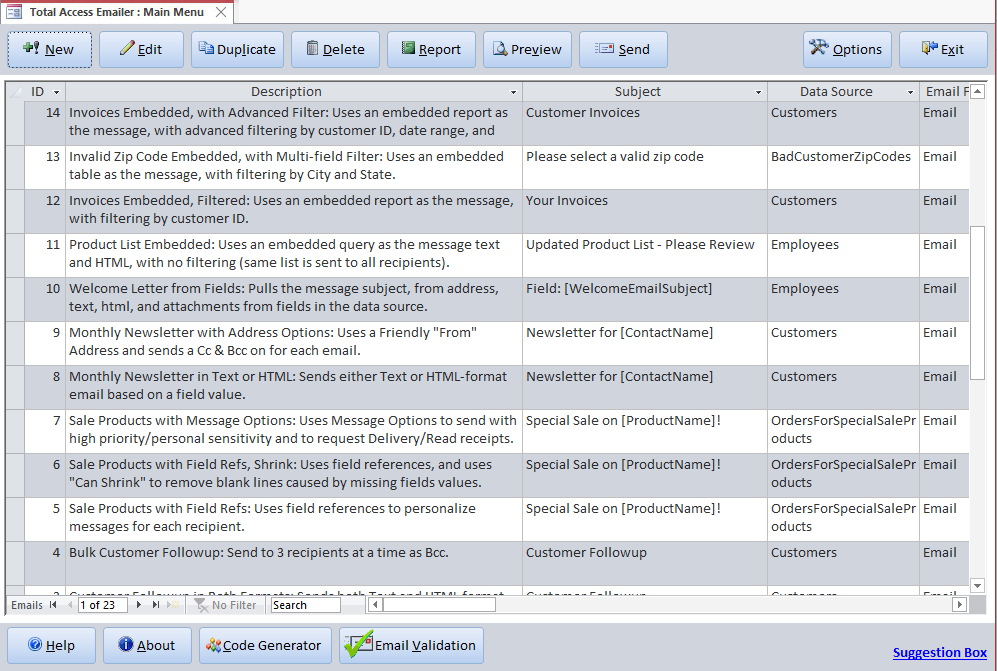 Total Access Emailer Add-in Wizard with the List of Saved Email Blasts
NEW! Adjustments to the datasheet's column widths, row height, sorting and filtering are preserved the next time you run the add-in.