FMS Releases Total Access Statistics and Total Visual Agent 2002 Betas
October 22, 2001
Vienna, VA
FMS, Inc. is thrilled to announce that the beta versions of Total Access Statistics and Total Visual Agent 2002 are now available to the public. With phenomenal enhancements, these free beta versions can be downloaded from the FMS website. The most active beta participants will receive free FMS gifts and a complimentary copy of the shipping products once available.
"Our developers are thrilled to have this opportunity to work with the public on Total Access Statistics and Total Visual Agent," said Luke Chung, FMS president and founder. "From our beta testers' committed work, we've learned a great deal about necessary product improvements which have allowed our award-winning product lines such high levels of success. Our most active beta testers routinely communicate with us by submitting, via email, the most useful bug reports and suggestions. Their work is invaluable to our development and quality assurance processes."
---
Total Access Statistics

Total Access Statistics provides support for Access 2000 and 2002 and includes the following enhancements:
Main page of the Statistics Wizard now has list of scenarios which show more fields with adjustable column widths.
Restrictions related to the Access 2000 Jet Engine bug, which caused lost query field properties, have been eliminated.
---
Total Visual Agent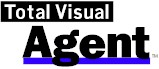 Total Visual Agent supports all versions of Access and Jet database formats including object counts for Data Access Pages and all versions of Visual Basic. Total Visual Agent includes the following enhancements:
Improved hourly schedule options that allow you to schedule Events to run multiple times within an hour.
New option within Hourly Events that allows you to turn off processing based on the day of the week.
Improved Directory option that allows you to manage all files in directories and sub-directories with one Event Item.
New option to continue processing Events in a Task Group or a Directory after an Action fails.
New option in the History Log that allows you to sort the results in ascending or descending order.
---
About FMS
Celebrating its 15th year in business, FMS, Inc. is a privately held software development firm and one of the world's leading providers of database development solutions for Microsoft Access, Office, Visual Basic and SQL Server. FMS currently offers 14 products for developers and database administrators, including award-winning source code libraries, data analysis programs, and database maintenance utilities. Serving 90 of the Fortune 100 firms, FMS products are used by tens of thousands of customers in over 100 countries. Experts in the Microsoft Access, Visual Basic, and SQL Server communities, FMS developers have written articles and books, and speak frequently at conferences and user group meetings throughout the United States and Europe including major Microsoft sponsored events such as TechEd, Professional Developers Conference, Advisor DevCon, and Microsoft Office and VBA Solutions conferences. FMS is a Microsoft Certified Solution Provider and a member of the Microsoft Independent Software Vendor (MSDN ISV) and Microsoft Component Builders programs. FMS is also a member of the Software & Information Industry Association.