Adding Commonly-used Command Buttons to the Quick Access Toolbar in Microsoft Office 2007 and Later
Provided by: Molly Pell, Technical Project Manager
In Microsoft Office 2007 and later programs (Access, Word, Excel, Outlook, PowerPoint, etc.) the Quick Access toolbar in the upper left corner offers shortcuts to several commonly-used toolbar buttons or commands.

By default, it just shows Save, Undo, and Redo. However, you can customize this to add commands that you use often. Customize the Quick Access toolbar by clicking on the arrow on the right: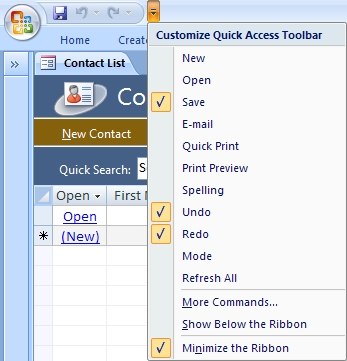 Pick from the list, or click "More Commands" for a full list of available commands: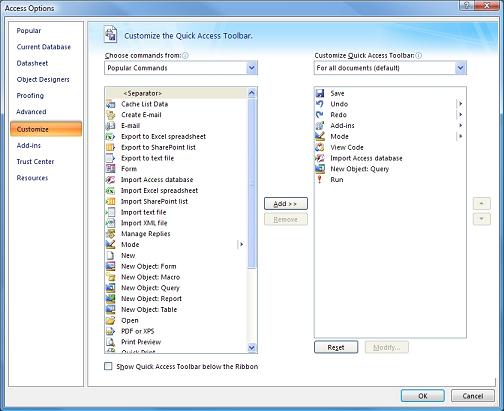 In Microsoft Access, for example, include the "Add-ins" command for quick access to your favorite add-ins:
I also find these additional commands useful in Microsoft Access:
Mode (to switch between view, design, and other modes)
View Code (to jump right into the code of the currently selected form or report in the navigation pane)
Import Access database to easily import objects or link to tables
New Object: Query to create queries
Run (for queries)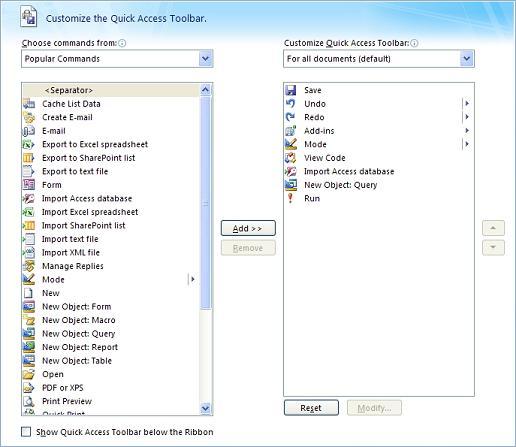 In Microsoft Word, I find these useful:
Quick Print (to print with the default settings)
Styles (to show the Styles window)
Paragraph (to show the Paragraph dialog)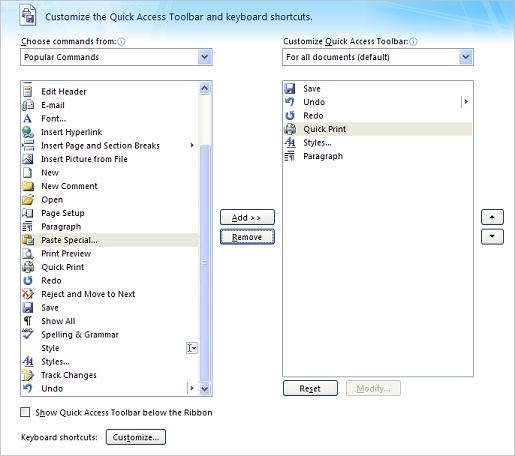 Customizing the toolbar is particularly useful when you have the Ribbon minimized, as it gives you one-click access to your most commonly-used functions.
---
Additional Resources