The main form has larger buttons and saves the settings of the email blast list.
Like standard Access datasheets, you can filter and sort the list, adjust the row height, resize and reorder columns, etc.
Those settings are preserved the next time you start the add-in. This makes it easier to customize its appearance for your needs, and display the blasts youíre managing.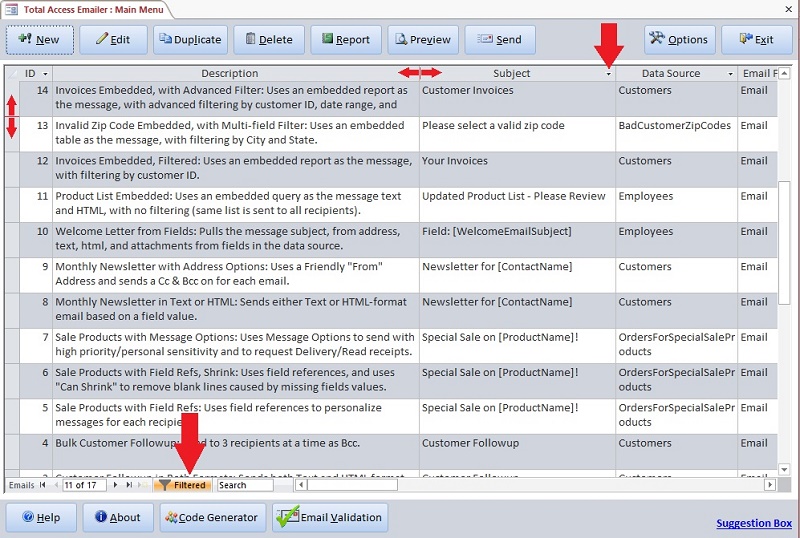 Datasheet settings are also preserved in the form for selecting multiple email lists to send.