March 2018

For Microsoft Access, SQL Server,
Visual Studio .NET, and VB6 Professionals

---
Greetings!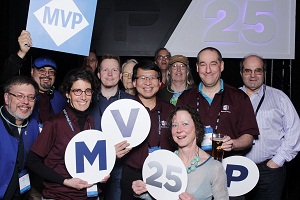 Wow! Lots of interactions in the Microsoft Access/Office community over the last few months.
With the Microsoft Access development team more engaged and implementing features that are important to the Access desktop community, we look forward to the enhanced charts and linked table data connections.
I enjoyed the recent Access get-togethers with the Access MVP community, Access development team, and the public Access Day on Microsoft's campus. There was even an alumni celebration of Microsoft's Access 25th anniversary with many of the original developers and program managers. A trip down memory lane for sure!
In April, I'll be speaking at two Microsoft Access conferences. One in Vienna, Austria and one near Portland, Oregon. Hope you can join me and fellow Microsoft Access enthusiasts at these events. It's a great opportunity to share experiences and learn from each other.
Meanwhile, we've released an update for Total Access Statistics, created a comprehensive matrix of Microsoft Access features across all the historical versions, launched a new Access service to recover ACCDE and MDE databases, and provided troubleshooting details for the VBA interface for Total Access Emailer. The Microsoft Access/Office team has announced the 2019 version and clarified the various update channels for both Office 365 subscriptions and perpetual licenses, along with a wide range of resources.
We've only included a subset of recent news here. For additional information, visit our News Announcements page. To receive the latest notifications, follow us through our

Facebook page,

Blog, and
Tweets.
Luke Chung
President
Contents
Upcoming Events
Recent Events
---
Total Access Statistics Updates for Access 2016, 2013, 2010, 2007, and 2003
New versions of Total Access Statistics are available for Microsoft Access 2016, 2013, 2010, 2007, and 2003.
Enhancements
Adjusted treatment of null values as missing values rather than zero
Updated digital signature for Runtime MDE (for MDB databases)
Enlarged the field selection forms
For more information, visit Total Access Statistics updates
Existing Total Access Statistics owners were notified via email to download the update. If you are an owner and didn't receive notification, please contact us so we can update your records.
---
Microsoft Access Version Feature Comparison Matrix
Microsoft Access debuted in 1992 and recently celebrated its 25th Anniversary! Over the decades, Microsoft Access evolved with a large number of enhancements, database formats, and discontinued features.
It's hard to remember all the changes. Fortunately, we created a page that shows the different Microsoft Access versions and changes in an easy to understand comparison matrix. See when versions were released, their latest service packs, database formats, linked tables, field types, security features, Windows Operating Systems, and many other features both new and old.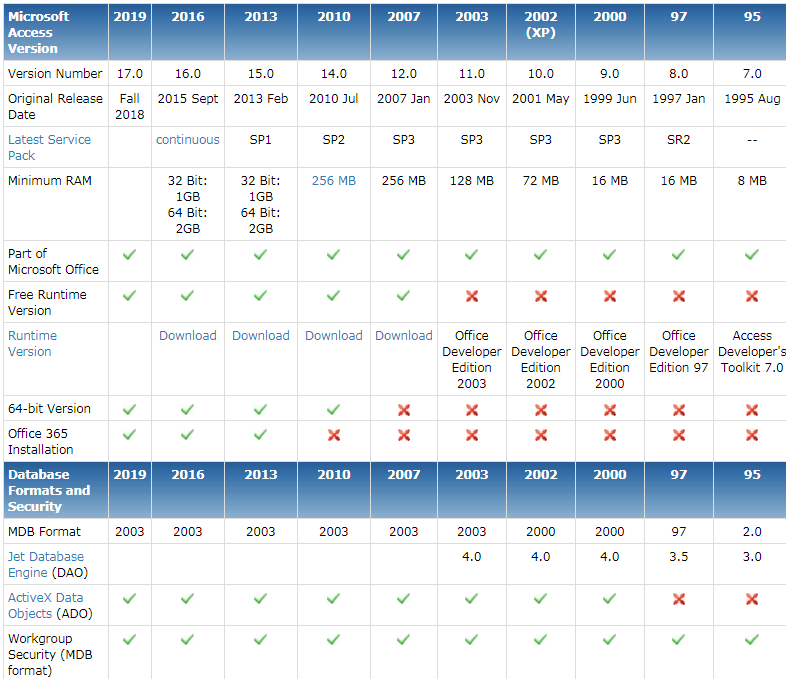 Microsoft Access Updates and Patches
---
Upcoming Events
Microsoft Access DevCon 2018 in Vienna Austria

April 7-8, 2018, Hotel Strudlhof

Fellow Microsoft Access MVP Karl Donaubauer hosted a sold-out event in April 2017 with attendees from 12 countries. Videos from the 2017 event are available here.

FMS President Luke Chung is a featured speaker for the 2018 conference giving a new presentation on:

Incompatibilities Among Microsoft Access Versions

There will also be an FMS table and presentation at the Saturday evening reception. We hope to see you there.

For more information and registration, visit: Access DevCon Vienna

Microsoft Access Conference near Portland, Oregon

April 28-30, 2018, Silver Falls State Park, Oregon

The Portland Access User Group will hold their annual event at the conference center of the beautiful Silver Falls State Park a couple hours south of Portland, Oregon. This extended weekend event brings together some of the top Microsoft Access developers, enthusiasts, and Access development team members.

Registration information is available at the PAUG conference web site. Registration opens January 1, 2018. In past years, it has sold out within the first day, so sign up quickly!
---
Visit our Upcoming Events page for other activities.
---
Microsoft Access ACCDE and MDE Database Recovery
Do you only have the ACCDE or MDE database files but can't find the original ACCDB and MDB files that created them?
Without them, you can't update or enhance your databases. We are now providing a database recovery service to convert ACCDE and MDE databases to ACCDB and MDB files.
Not every file can be recovered (e.g. no module comments), but we can usually get you back the core Access database, forms, reports, and VBA module code.
We need to perform an assessment of a few hours to see if a recovery is possible for your database, and if so, provide the cost for doing it. This service is only provided if you have ownership of the solution and intellectual property.
For more information, visit our Microsoft Access Consulting Services page, or contact our Microsoft Access Professional Solutions Group for details.
---
Troubleshooting Email Blasts from Total Access Emailer's VBA Programmatic Interface
Total Access Emailer is a Microsoft Access program that lets you send personalized emails with attachments from your tables and reports to everyone on your list.
The Professional Version includes the Access add-in and a VBA Library so you can launch email blasts from VBA code and events.
We've created a new support page to help troubleshoot common issues when using the VBA interface.
Make sure your copy of Total Access Emailer supports your Access version.
If you upgrade your database from an MDB to ACCDB format, be sure to also update your Total Access Emailer library reference from our MDE to ACCDE library file.
Total Access Emailer Troubleshooting Page
---
Recent Events
Microsoft MVP Summit
In early March, the Microsoft MVP Summit was held in Redmond, WA.
FMS President Luke Chung celebrated Microsoft Access with fellow Access MVPs. We're pleased to learn of the new features coming to the Access Desktop in Office 2019, and the positive direction the Access development team is taking.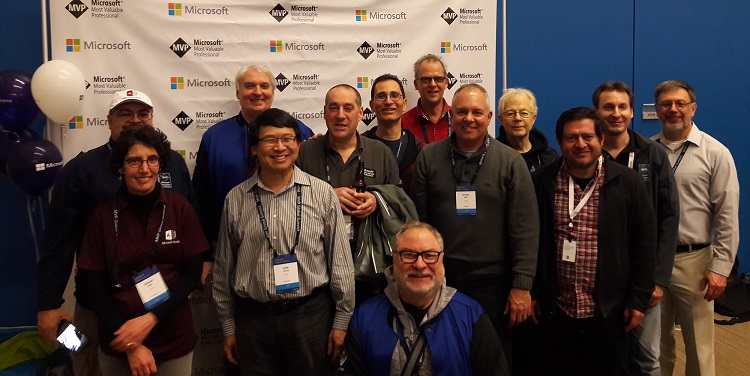 ---
Microsoft Office/Access 2019 Announced
Microsoft announced that Office 2019 will be released in the fall of 2018. The Office 365 subscription version will run on any currently updated Windows version under support. The perpetual license version is expected to only run on Windows 10.
Become an Office Insider
If you want to get advanced copies of the latest builds and have an Office 365 subscription, signup to become an Office Insider from the PC to receive updates.
Additional Resources from the Microsoft Access Team

For more resources from the Microsoft Access team including training videos and the new technical community, visit our blog post on Microsoft Access Resources.
---
Access Day in Redmond, Washington
At the end of the MVP Summit, Access Day was held on Microsoft's campus with enthusiastic Access developers, MVPs from around the world, and the Access development team.
FMS President Luke Chung gave a presentation on Microsoft Access Form Tips and Techniques to a group of Access enthusiasts at Access Day in Redmond, Washington.
The Microsoft Access development team showed the enhancement of Access charts to be much more modern looking and professional, along with connections to link to additional data sources.
---
Microsoft Access Version Releases, Service Packs, Hotfixes, and Updates History
We've updated our Microsoft Access version history page with updates released this fall.
It also includes information on the three different update channels for Office 365 and how that compares to the perpetual Office/Access license.
Read the page for more information and links for the free updates: Microsoft Access Version Releases, Service Packs, Hotfixes, and Updates History
Office 365 Ends Hosting of Access Web Apps
Office 365 ends the hosting of Microsoft Access Web Apps (AWA) at the end of March.
AWAs are still supported on on-premise versions of SharePoint (including the next SharePoint version), but Office 365 support ends this month.
Microsoft planned to offer Power Apps as an alternative to AWA, but Power Apps still lacks the equivalent functionality of AWAs, so that's not a viable alternative. AWAs stores its data in SQL Azure databases, so those databases can be migrated out of AWA to its own account and a different front-end created for it such as an Access desktop application or a web platform like Visual Studio .NET. Contact our Professional Solutions Group if you need help.
---
Guest on the Sean Hannity Radio Show: Lost FBI Text Messages
January 22, 2018
On January 22, 2018, Luke Chung was on the radio show with Sean Hannity and Andrew Ziem. The three of them discussed the technology behind the lost text messages on FBI phones. Luke commented specifically on:
How text messages are stored on a senderís/receiverís device; unlike emails which are stored on a central server.
The ability to retrieve an email that has been deleted is more likely than trying to retrieve a text.

To listen to the interview and more insight on these issues, visit Luke Chung's blog post: Sean Hannity Radio Show Interview on Missing FBI Text Messages
---

Microsoft Announcements and Resources
Additional FMS Resources
Your Opinion Matters
Our newsletters are designed for you. To help us provide better service, please send us your suggestions and comments about "The Buzz", as well as our products and services.
See something useful you'd like to see more of it? Want more Microsoft updates?
Please Contact Us with suggestions, comments, or requests.
Past Issues of the BUZZ
Have you missed a past issue of our Buzz email newsletter?
You'll find recent issues conveniently archived for easy retrieval. Get all the tips, news, product updates, and more! (Past Issues)