August 2014

For Microsoft Access, SQL Server,
Visual Studio .NET, and VB6 Professionals

---
Greetings!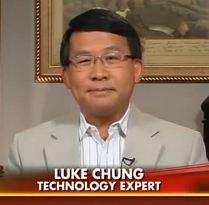 We are very pleased to release the Microsoft Access 2013 version of Total Access Statistics, the most popular data analysis program for Microsoft Access. A free trial of the add-in is available to analyze your own data. This joins our recent releases of Microsoft Access 2013 versions of Total Visual Agent, Total Access Emailer, and Total Access Speller. Our development team is busy updating our other products as well.
To maintain the quality of our products and customer service, we've also released a new build of Total Access Analyzer for Access 2010 and 2007. We addressed some issues reported by customers in this free update. Owners were notified by email to download the new version.
In case you missed it, pictures from the recent Portland Access User Group Conference at Silver Falls State Park, Oregon were posted in our Facebook album. PAUG announced the next conference will be May 16-18, 2015 at the same place. Be sure to sign up when they start accepting registrations as the conference sells out each year and space is very limited.
On the evening of September 8th, I'll be guest speaker at the New York City Access User Group meeting at Microsoft's offices in midtown. The user group meetings are free, so I hope to see you there.
And on November 6th, I'll be a speaker at the Access Day event at Microsoft's offices in Bellevue, WA. Last year was the first time they held this event with Microsoft MVP and Access development team speakers. Sure to be a lively and educational event.
From my media experience with Healthcare.gov, I seem to be on a short list of "Technology Experts" the media calls. I was recently invited to comment on the lost emails at the IRS where I explained how hard disks, email and Microsoft Exchange works. It's a funny role that I've found myself playing. I try to remain apolitical and stick to the technology issues since they have plenty of other guests for political spin. I was invited to be on another show, but the Ukraine took precedence. See the article below for a link to the broadcasts.
This newsletter includes much of the news we've shared on our

Facebook page,

Blog and
Twitter feed over the past few months. We hope you've been able to keep up with our various activities and sharing of news. Be sure to visit our

Facebook page for the most timely information.
All the best,
Luke Chung
President
Contents
---
Total Access Statistics Ships for Microsoft Access 2013
Total Access Statistics is the most advanced data analysis program for Microsoft Access. It extends the power of Microsoft Access queries with a wide range of statistical calculations including percentiles, frequency distributions, correlations, regressions, rankings, running totals, financial cash flow analysis, data normalization, crosstabs with Chi-Square, t-Tests, ANOVA, non-parametrics, probabilities, and more.
Total Access Statistics is now available for Microsoft Access 2013 with many enhancements since the prior release of Total Access Statistics 2010:
Support for the 32 and 64 bit versions of Access 2013 with separate add-ins for each
New redistributable runtime libraries to support Access 2013, 2010, 2007, and 2003
Support for Windows 8 (and all Windows versions supported by Access)
Improved performance when analyzing large data sets
For Percentiles, when assigning percentile values to a field in your table, you can specify calculations such as quartiles, quintiles, octiles, deciles, etc. rather than just percentile
Field format is set to Percent for percentage fields in the Frequency, Crosstab (when percentages are in columns), and Chi-Square details tables
When tables are generated from the add-in, the field column widths are resized to show the entire field name and data
Updated user manual and help file
Here's a complete list of new features. A free trial is also available.
---
Free Update for Total Access Analyzer 2010 and 2007
Total Access Analyzer is the most popular Microsoft Access add-in of all time. Analyzing all the objects and code in your database, Total Access Analyzer generates detailed documentation and detects 300+ ways to fix, improve, and speed up your Access applications. We have released free updates of Total Access Analyzer 2007 and 2010:
The updates include the following fixes and enhancements:
Module Cross-Reference incorrectly listing procedures that didn't exist when they existed
Improved SQL query parsing to better cross-reference table and field names passed as function parameters
For secure databases, document queries even when logged in without admin rights
Support documenting library references of long DLL file names and paths
Setup issues resolved for certain machines and motherboards
For Microsoft Access 2010's 64-bit version, support for Windows 8
Existing customers were already notified with download instructions.
---
New York City Microsoft Access User Group Meeting
September 8, 2014, 6 PM
Microsoft Headquarters, 1290 6th Ave., between 51st and 52nd Streets
FMS President Luke Chung is the featured guest speaker for the Microsoft Access User Group meeting in New York City.
Luke will discuss and demonstrate FMS products for Microsoft Access, and answer any questions about his experiences with technology, media, and business.
Join him at this free event. More details on our Upcoming Events page.
---
New White Paper: Microsoft Access Class Not Registered Run-time Error -2147221164 (80040154)
You've created a Microsoft Access database solution and have successfully distributed it to many people. Everyone is running it properly but one machine is triggering this error. The error message makes no sense and everything you try fails to resolve the problem. What's going on?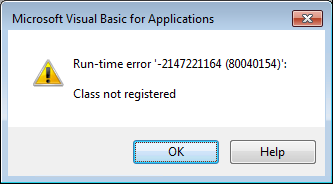 Read our new paper Microsoft Access "Class Not Registered" Run-time Error '-2147221164 (80040154)' to learn more about why this occurs and how to resolve it.
---
New Microsoft Outlook Tips and Techniques Center
Visit our new Microsoft Outlook Tips and Techniques site where we've consolidated our white papers on using Microsoft Outlook more effectively:
And more!
The Microsoft Outlook center joins our Microsoft Access Developer and VBA Help Center and Microsoft Access Query Help Center as sites where we share our original white papers and experiences to use Microsoft products more productively.
---
Updated Microsoft Access White Papers and Resources
We've updated several white papers:
Visit the main Microsoft Access Developer and VBA Programming Help Center site for more resources.
---
Luke Chung Comments on TV and Radio about the Lost Emails at the IRS
How did the IRS not have backups and lose Lois Lerner's emails and other files? Who came up with their backup and disaster recovery plan? Wrong policies, incorrect execution? Incompetence or intentional?
Hannity TV Show on June 19, 2014
A 3.5 minute live interview with Sean Hannity in New York with Luke at their Washington, DC studio.
Sean Hannity Radio Show, June 20, 2014
A more in-depth 14 minute discussion with David Kennedy on his radio show. Luke starts about 2:30 after the introduction. Additional appearances on the Sean Hannity TV and Radio Shows, Other Shows
---
Free Trial Offers for Office365 and Dynamics
Have you been curious about Microsoft cloud offering of Office365? No longer interested in hosting your own Exchange Server? Want to have your infrastructure in a secure data center with high reliability and resilience?
If so, we have Free Trials for Office365. We also have trial links to Microsoft Dynamics CRM. Test it out and see if you like it.

We switched to Office365 over a year ago starting with our Exchange Server. We already had our email hosted offsite, but moving it to Office365 was relatively smooth and made it easier and cheaper to support different mobile devices. We then migrated our SharePoint platform to Office365. That was a bit more challenging with the changes between SharePoint versions.

Now with our hosted SharePoint site, we're experimenting with Access 2013 Web Apps that are integrated directly with SQL Azure databases for our internal and external users. Since it's hosted on SQL Azure, you can also link to the tables directly from your Access desktop databases.
Try it out for free and let us know what you think.

Microsoft Announcements and Resources
Additional FMS Resources
Your Opinion Matters
Our newsletters are designed for you. To help us provide better service, please send us your suggestions and comments about "The Buzz", as well as our products and services.
See something useful you'd like to see more of it? Want more Microsoft updates?
Please Contact Us with suggestions, comments, or requests.
Past Issues of the BUZZ
Have you missed a past issue of our Buzz email newsletter?
You'll find recent issues conveniently archived for easy retrieval. Get all the tips, news, product updates, and more! (Past Issues)