March 2019

For Microsoft Access, SQL Server,
Visual Studio .NET, and VB6 Professionals

---
Greetings!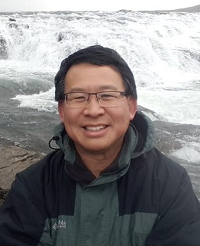 I'll be attending the Microsoft MVP conference at Microsoft in Redmond, Washington next week with fellow MVPs. On Thursday, I'll be at the Access Day conference which is open to the public. Hope you can join me on the Microsoft campus.
I've written some new papers including a useful Microsoft Access tip on copying a command button on a form without losing its picture, a SQL Server paper on replacing server logins with database users, and addressing SQL Server security holes on Azure.
Being near Washington DC is always interesting. In January, we had a minor disruption with the federal government shutdown due to a small project we have with Amtrak. We shared our experience and ended up receiving press coverage from the media. Thankfully, we're past that now.
We've only included a subset of recent news here. For additional information, visit our News Announcements page and receive our latest notifications from our

Facebook page,

Blog, and
Tweets.
All the best,
Luke Chung
President
Contents
Upcoming Microsoft Access Conferences in 2019
---
Microsoft Access Form Tip: Copy and Paste a Command Button without Losing its Picture

Microsoft Access forms allow you to add pictures to command buttons. A helpful way to visually identify buttons. Unfortunately, when you want to copy and paste the button, the new button doesn't have the picture.

Our team discovered an easy way to modify the original command button so that you can copy and paste it with its picture! There are also steps on using your own graphic files.

To read the full step by step instructions, visit the Microsoft Access Form Tip: Copy and Paste a Command Button without Losing its Picture.

How to tell if you're using Microsoft Access 2016 or 2019

Because Office 365 software is constantly updated, users may unknowingly upgrade to newer versions of the product. This has led to lots of confusion.

This may create problems with FMS products that are version specific. For instance, Total Access Analyzer for Access 2016, does not work with Access 2019 or Office 365 that was upgraded from the 2016 version to the 2019 version.

An easy way you can see which Microsoft Access version you are running is based on the initial Access splash screen. Check out our support page , where we show you each version's splash screen!
---
Avoid SQL Server Security Issues by Replacing Server Logins with Database Users
By default, many people use server logins to connect to their databases hosted on Microsoft SQL Server. Or they use Windows Authentication.
Read our new paper on why that's a problem and the solution by creating database users. Learn how to easily create users at the database level to separate permissions granted to the developer, people who need to edit data, and those who should only view data. These settings remain even if you move the database to another server. Detailed steps including SQL Server scripting code is provided so you can implement this on your databases and more safely share them.
Visit our page Microsoft SQL Server Database Users and Permissions for more information.
---
Office 365 and Access 2019 Runtime Download

Microsoft offers runtime versions of Microsoft Access so you can create database applications in MS Access and distribute them to non-Access owners. The runtime version allows your users to use your databases without purchasing their own license of Access/Office.

The Office 365 Access Runtime files are available as a free download in either the 32-bit (x86) or 64-bit (x64) versions in all supported languages.

You can download all the free Access version runtimes here: Microsoft Access Runtime Distribution and Free Downloads.

Eliminate Microsoft Azure SQL Server Security Holes

FMS President Luke Chung wrote a new paper on eliminating the default database security holes with Microsoft SQL Server on Azure.

Do not allow all Azure resources permission to your Azure SQL Server databases. Set the permissions to OFF to disallow all Azure services to connect to your SQL server:

Step-by-step instructions are provided to allow specific IP Addresses or range of IP Addresses that are permitted to get data from your server and databases.

Visit our page Microsoft Azure Security Holes with SQL Server Databases for more information.
---
Government Shutdown
FMS President Luke Chung was interviewed by WUSA9 and the Huffingtonpost in regard to the Twitter message that was sent about the Government Shutdown.
WUSA9

FMS President Luke Chung was quoted by John Henry from WUSA9 on our FMS, Inc. government contract suspension in his #ShutdownStories. It was featured on the 11pm News and WUSA9 website!
To read the article and watch the video, visit #ShutdownStories: Government contractors tackle life without pay during partial shutdown.
Huffingtonpost

The Huffingtonpost quoted FMS President Luke Chung:
"Business owners who have [dedicated] staff are making the decision: Do we pay people or not, even though we won't get paid by the government?" Chung said. "Either you force people to take vacation, or you pay them, to be a good company ― but depending how long it drags on, one may not have a choice."
For the full article, visit Shutdown Leaves Government Contractors Without Work And Likely No Back Pay.

To read more on the Government Shutdown, visit our blog post, Government Shutdown's impact on the Contractors and Employees and leave us a comment about your experience.
---
FMS is Sponsoring Two Access User Groups on Meetup

FMS is now a sponsor for the Washington, DC and Denver Access User Groups on Meetup! These groups are dedicated to Microsoft Access and meet every month to share their experiences and answer questions about Access.
Meetup is an online community that you can join for free and receive notifications from the group.
If you are close to Washington DC or Denver, we invite you to join them!
For more information, visit
---
Upcoming Microsoft Access Conferences in 2019
Microsoft Access Day 2019

Redmond, Washington

Thursday March 21, 2019

In conjunction with the Microsoft MVP conference, FMS President Luke Chung is participating with Access Day in Redmond, Washington! It is hosted once again by J Street Technology!

Registration information is available at Access Day 2019.

Microsoft Access DevCon 2019 in Vienna Austria

April 27 - 28, 2019

Fellow Microsoft Access MVP Karl Donaubauer is hosting the Access DevCon in Vienna, Austria in 2019.

More information at the Access DevCon web site.
---
Microsoft Access 2019 Conference near Portland, Oregon
September 28 - 30, 2019, Silver Falls State Park, Oregon
The Portland Access User Group will hold their annual event at the conference center in the beautiful Silver Falls State Park a couple hours south of Portland, Oregon.
More information at the PAUG conference web site.
---
Visit our Upcoming Events page for other activities.
---
Your Opinion Matters
Our newsletters are designed for you. To help us provide better service, please send us your suggestions and comments about "The Buzz", as well as our products and services.
See something useful you'd like to see more of it? Want more Microsoft updates?
Please Contact Us with suggestions, comments, or requests.
Past Issues of the BUZZ
Have you missed a past issue of our Buzz email newsletter?
You'll find recent issues conveniently archived for easy retrieval. Get all the tips, news, product updates, and more! (Past Issues)