March 2014

For Microsoft Access, SQL Server,
Visual Studio .NET, and VB6 Professionals

---
Greetings!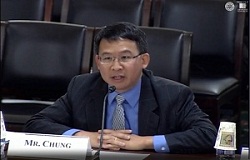 It has been a few months since our last email newsletter but that doesn't mean we haven't been busy here at FMS. If you've Liked our

Facebook page, you've been in the loop on our various activities.
My unexpected inclusion in the national media frenzy around Healthcare.gov reached a peak with the site's relaunch in early December. No matter where I was, from Seattle to Florida, CNN, NBC and Fox News sent news crews or arranged studios to interview me. The shocking part is how little the politicians, media, and general public understood the technology. I did my best to provide accurate technical content so the pundits could at least argue over the right information.
During that period, I had time to reflect on the way our government implements technology and politics around it, especially when I was asked to testify before the House Homeland Security Committee. My initial assumption was the original developers and contractors were incompetent. I'm now convinced that the process the government uses to hire large contractors and hold them accountable is completely broken. Every seemingly bad technical decision was actually made to maximize contractor profitability. It's a totally foreign concept to me as I'm always interested in creating great solutions. Meanwhile, the politicians are too focused on beating the other side up to do the real work of governance. I wrote a few blog posts on this topic and spoke about it on the shows where I could.
Meanwhile, our development team has worked hard to release two new long-awaited products: Total Visual Agent and Total Access Speller for Microsoft Access 2010 and 2013. We hope you take the opportunity to learn more about them, download the trial versions, and discover how they can help you create and maintain your Access solutions more efficiently.
We've also written new papers and tips to help you with application development. There are links to Microsoft news related to welcoming new CEO Satya Nadella, Bill Gates coming back part-time, and the promotion of friends to high places in the new management team. And if you can make it, I'll see you at the annual Portland Access User Group Conference in May.
Be sure to Like our

Facebook page for more timely information.
All the best,
Luke Chung
President
Contents
---
Total Visual Agent 2013 is Shipping for Microsoft Access 2013, 2010, and 2007
We are delighted to announce the release of Total Visual Agent 2013 with many New Features.
When you deploy Microsoft Access databases, don't forget the system administrative needs for keeping your databases healthy and implementing a backup and disaster recovery plan.
For almost two decades, Total Visual Agent has helped organizations around the world implement the enterprise-quality system administration that Microsoft Access databases require. Perform automated compact and repair, multiple copy database backups, table data backups, monitor record counts, run macros, and more. Schedule events every X minutes, hourly, daily, weekly, monthly, or just one time. Manage individual databases or entire directories and subfolders, including databases with workgroup security and databases passwords.
Runs as a Secure, Robust Windows Service
Total Visual Agent includes a Windows Service so your tasks can be executed in a secure manner that can restart if your machine reboots. There's no need to leave a PC logged in and open. A complete audit log is maintained with email notification if any errors occur.
Many New Features were Added
Support for Microsoft Access 2013 and 2010, plus 2007
Support for 64 bit Operating Systems
Simplified Startup and Easier Management of Multiple Microsoft Access Versions
Import Settings from Multiple Versions of Total Visual Agent
Test All Actions for an Event, Database, Directory, or Task Group
Create Events that Run Every X Minutes
Create Events that are Limited to Periods Spanning Midnight
Process Directories with Managed Databases
Data Extract Tables are Keyed
Run Macros for Password Protected Databases
Pause for a Fractional Minute
Compressed Archive File Names Support Multiple Extensions
More Detailed Activity History Log with Deletions
More Detailed Database Statistics with Deletions
Add Your Comments to Events, Directories, and Actions
Simplified Addition of New Actions
More Modern and Improved User Interface
New User Manual and Help File
For a complete list with details and examples, visit New Features in Total Visual Agent 2013.
Download the Free Trial
Get the FREE, fully functional trial to see how it works in your environment.
---
Total Access Speller Ships for Microsoft Access 2013 and 2010
Total Access Speller is now shipping for Microsoft Access 2013 and 2010. Total Access Speller checks your Access objects and properties to help you avoid typos. Quickly spell check and fix all your label captions, title bars, status bar text, validation rule text, etc. to avoid embarrassing typos. Examine your tables, fields, queries, forms, reports, controls, embedded macros, etc.
Total Access Speller should be part of your quality assurance process to avoid mistakes that hurt your reputation. Many new features were added since the 2007 version:
Support for Microsoft Access 2010 and 2013, with 32 and 64-bit support
Machine and User Installation Options
Enhanced Spell Checking of Macros
New Option to Ignore Invisible Controls
Property List Shows Built-In Status
Updated user manual and help file
A free demo is available. Existing owners of Total Access Speller can order an upgrade at a discounted price.
---
New Article: Microsoft Access Runtime Distribution and Free Downloads
We've written a new article: Microsoft Access Runtime Distribution and Free Downloads
The Microsoft Access runtime versions let you freely distribute your MS Access solutions to users who don't own a license of Access/Office. Learn more about how this differs from the regular version of Access and use the links to download the free copies from Microsoft.
Visit our Microsoft Access Developer Help Center for additional articles with tips for creating great solutions.
---
New Review of Total Access Analyzer by Microsoft MVP Daniel Pineault

Microsoft Access MVP Daniel Pineault recently published a review of our Total Access Analyzer product. Here are his impressions:
The results were very impressive and well organized so as to facilitate addressing the urgent issues first and progressively address suggestions and performance recommendations. What I also appreciated was the ability to check off elements as I reviewed/fixed them.
Conclusion: I am truly impressed... It is an easy to use tool and provides a huge amount of useful information in bite size pieces that permits a developer to tackle one by one. It is highly flexible as well... I would have no hesitation to recommend it to both new and experienced developers.
We are always pleased when experienced Access developers like Daniel appreciate the work we've done to help fellow developers create higher quality solutions with less effort. Here's his complete review and additional awards and reviews.
---
Discount for Attending Access Day on April 16 in Irvine, CA
In November, Luke Chung spoke at the first Access Day conference at the Microsoft offices in Bellevue, WA. It was a full day of technical content from leading Microsoft Access developers and members of the Microsoft Access development team.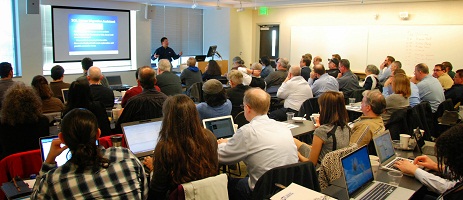 Organized by fellow Microsoft Access MVP, Armen Stein of J Street Technology, the second Access Day is being held in sunny Irvine, California on April 16th.
While Luke is not speaking due to a scheduling conflict, FMS is a sponsor of the event and we hope you can make it. Use our sponsor code FMS2014 for a $30 discount off the already reasonable $199 registration fee.
---
Luke Chung Speaking at the Portland Access User Group Conference in May 2014
FMS President Luke Chung is speaking for the 4th year in a row at this annual Microsoft Access conference hosted by the Portland Access User Group. Held at the conference center of the beautiful Silver Falls State Park a few hours south of Portland, Oregon, this extended weekend event brings together some of the top Microsoft Access developers and enthusiasts.
Speakers include several Microsoft Access MVPs and members of the actual Microsoft Access development team. There's plenty of time to meet people in both formal and informal settings over a weekend in the woods.
For details of the May 3-5 event, visit the Portland Access User Group 2014 Conference site.
---
Tip: Which Version of ADO Should I Use?
Ever wonder which version of ADO (Microsoft ActiveX Data Objects Library or MDAC) to use?
When you reference the ADO library from your Microsoft Access VBA, VB6 or .NET project, there are several versions ranging from 2.0 to 2.8. For Windows XP or later, use ADO 2.7 or later. A nice list of all the versions is on this Wikipedia page.
---
Tip: Disable Design Changes for Tables Before Deploying Microsoft Access Databases
A feature in Microsoft Access 2013, 2010 and 2007 lets people easily modify the structure of a table without putting it into design mode. They can simply add a column while viewing the datasheet.
This makes it easy to change a table similar to the way people add columns to an Excel spreadsheet. However, this is not desirable if you created a database and deploy it to people who shouldn't be making structural changes to your tables.
Read this paper on the Allow Datasheet Schema feature to learn more about this feature and how to disable it for your users.
---
Changing the National Discourse on Healthcare.gov
FMS President Luke Chung unexpectedly became the national technical expert on the problems plaguing the Healthcare.gov web site for the Affordable Care Act (Obamacare). By documenting the problems from his experience trying to use the site on the first day, he was the first to warn there were serious technical problems beyond too many users. The original blog post went viral, and he's written several more since then. It even led to his testimony before Congress: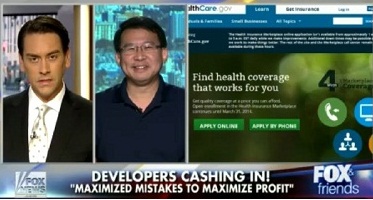 ---
Quoted in The New York Times
In February, Robert Pear of The New York Times called and quoted Luke in this article: Creators Still in Demand on Health Care Website
The contract for the Healthcare.gov site has moved from CGI Federal to Accenture, but they don't really have a better team to put in place. In the typical large government contractor world, the winner of a contract simply hires the existing team and moves them to their payroll. The people who do the work remain and change their business cards. Do we really expect significant improvements from a team that created the original site and thought it was ready for the public?
"This appears to be a typical government contract shuffle," Luke Chung, the president of FMS, a software development company in Vienna, VA, said of the handoff. "A new company wins the contract and hires many of the old people. It happens all the time in government."
We can say that this is NOT the way we do business at FMS. When we engage in custom software development, our clients know the team we're going to provide, can see their previous work, and know we'll stand behind our deliverables.
---
Welcome New Clients: Ocean Spray Cranberries and Western Interstate Commission for Higher Education

The FMS Professional Solutions Group welcomes several new clients including the Ocean Spray Cranberries company and the Western Interstate Commission for Higher Education.
Thank you for giving us the opportunity to create custom solutions to help your missions.
\
Leverage FMS' experience to help you design, develop, and deploy enterprise quality database solutions
Your Opinion Matters
Our newsletters are designed for you. To help us provide better service, please send us your suggestions and comments about "The Buzz", as well as our products and services.
See something useful you'd like to see more of it? Want more Microsoft updates?
Please Contact Us with suggestions, comments, or requests.
Past Issues of the BUZZ
Have you missed a past issue of our Buzz email newsletter?
You'll find recent issues conveniently archived for easy retrieval. Get all the tips, news, product updates, and more! (Past Issues)