Remove 'Save to SharePoint Site' Prompt from a Microsoft Access Database
Provided by the FMS Development Team
We received a client's Microsoft Access database that has the following prompt above the database when it is opened.

We did not know how to remove this prompt because the original SharePoint site no longer exists, so clicking on the 'Save to SharePoint Site' button did not help. We wanted to remove this connection completely since it was irrelevant. Compacting the database also did not remove it.
We could create a new database and import all the objects from the original database into it, but an import does not bring in all the properties and settings of a database, so we did not want to risk doing that wrong. Is there a simple solution? Fortunately, we found one.
Cause
The database was previously connected to a SharePoint site and has a property for PublishURL that is tied with the SharePoint location.
Solution
Remove the 'PublishURL' property with the following command from the Immediate Window:
CurrentDb.Properties.Delete"PublishURL"
Close the database and reopen it to see the prompt is gone.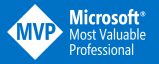 Thanks to George Hepworth, Microsoft Access MVP for the tip!